Unique San Francisco Experiences!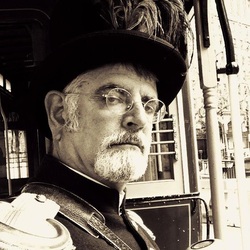 Emperor Norton's Fantastic San Francisco Time Machine
"History Around Every Corner"

A trip through San Francisco history with Norton I, Emperor of the United States and Protector of Mexico!
Downtown tour every Thursday and Saturday at 11 a.m. and 2:30 p.m.
Waterfront tour every Sunday at 11 a.m.
---
---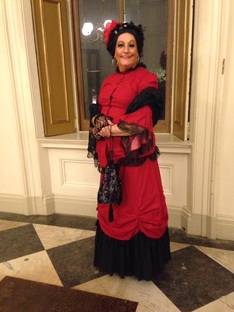 Drag Me Along Tours
"Tours With A Twist"

The Countess Lola Montez of Landsfeld shares the seedier side of San Francisco history with a romp through the Barbary Coast and Chinatown. This unique drag tour is unlike any in the world!
Tours depart most Sundays from Portsmouth Square at 11 a.m.
Adults only, reservations required!
---
---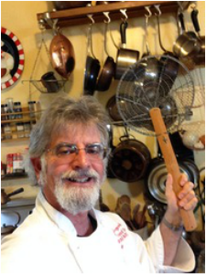 San Francisco Food Safari
"Gastronomic Adventures"
Enjoy a shopping tour with Chef Joseph, as he leads you through a journey of San Francisco's culinary scene!
There's More to the Mission Than Burritos every Wednesday at 11 a.m.
Culinary Gems of North Beach every Friday at 11 a.m.
---
---
Snob Hill Gentleman's Tour
Join a Victorian Gentleman on "Snob Hill." The Follies, Fortunes, and Foibles of Old San Francisco! An intriguing stroll from historic Nob Hill to Union Square.
Locals affectionately nicknamed the ultra-wealthy Nob Hill neighborhood "Snob Hill" it's one of the most charming, picturesque, and historic areas in San Francisco.
Your tour begins in scenic Huntington Park on the tip-top of Nob Hill. You'll learn fascinating facts about Grace Cathedral, hear the chilling tale of the California Street Ghost Bride, and see where "Maltase Falcon" Detective Sam Spade lived. We'll walk the sites where the infamous "Big Four" Silver Baron millionaire's mansions stood before the 1906 Earthquake and hear all about their scandalous careers and feuds and so much more!

Fridays and Saturdays at 11:30 a.m. and 3 p.m.
---
---
sftimemachine@gmail.com • (415) 548-1710
---
---
Highlights from Emperor Norton's Fantastic San Francisco Time Machine
and San Francisco Food Safari
---
---
© Copyright 2015 Time Machine Tours